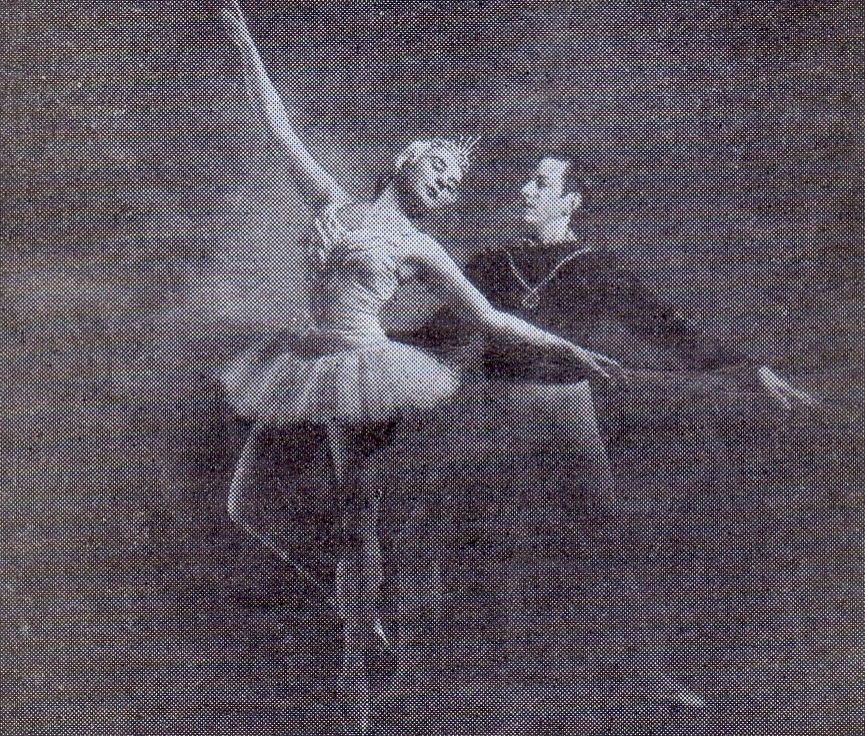 Brisbane Ballet Theatre: Backstage with the Ballet & Swan Lake Act II
October 26th, 1953 — October 26th, 1953
Brisbane Ballet Theatre's First Production
Brisbane Ballet Theatre was formed on 14 April 1953 with Mr Cyril Johns as Artistic Director. Its first production was Swan Lake, Act 2 performed at the Albert Hall, Brisbane on 26 October 1953. Nineteen dancers took part, led by guest artist Ruth Ellis and Cyril Johns, with a pianist and two violinists providing the Tchaikovsky music. This event was a co-production with the Brisbane Arts Theatre and the evening began with a performance of Noel Coward's play Hands Across the Sea. A lecture-demonstration on ballet training was given by Cyril Johns and narrated by Brenda McCullough. The entire production was enthusiastically received by the audience.
The Brisbane production was positively reviewed by the Courier-Mail's critic Roger Covell under the headline BALLET THEATRE IN SUCCESSFUL DEBUT:
The size and enthusiasm of the audience at the first performance of the Brisbane Ballet Theatre in the Albert Hall last night made the evening phenomenally successful.
If the newly-formed group had any doubts about their welcome in Brisbane, last night dispelled them. The house was packed and a long queue waited outside in the hope of returned tickets. If the audience showed more enthusiasm than discrimination, that was what last night needed. The Albert Hall stage, for instance, was far too small for the corps de ballet in Act II of Swan Lake. But a sympathetic eye could see the good work which the stage and an unsatisfactory musical accompaniment was hampering. And the work of the principals, Ruth Ellis and Cyril Johns, set a worthy ideal for the rest of the company.
For those who could not get in last night the Ballet Theatre announced that it hoped to present soon a lunch-hour performance of Swan Lake Act II.
Later that year on 13 November, the theatre group took its production of Swan Lake, Act II to Toowoomba, in association with Clare Drew's Cameo Ballet.
Sources:Australia Dances: Creating Australian Dance 1954-1965 by Alan Brissenden and Keith Glennon & The Courier-Mail, 27 October 1953.
Research & writer: Dr Christine Comans
Credits
Venue

Albert Hall, Brisbane

Artistic Director

Cyril Johns

Production Director

Cyril Johns

Scenic Designer

Greg Hannas

President

Brenda McCullough
Cast
Cyril Johns
Ruth Ellis
Brenda McCullough
Linley Lewis
Jill Cadden
Image Gallery
Have any photos to share? Contribute here