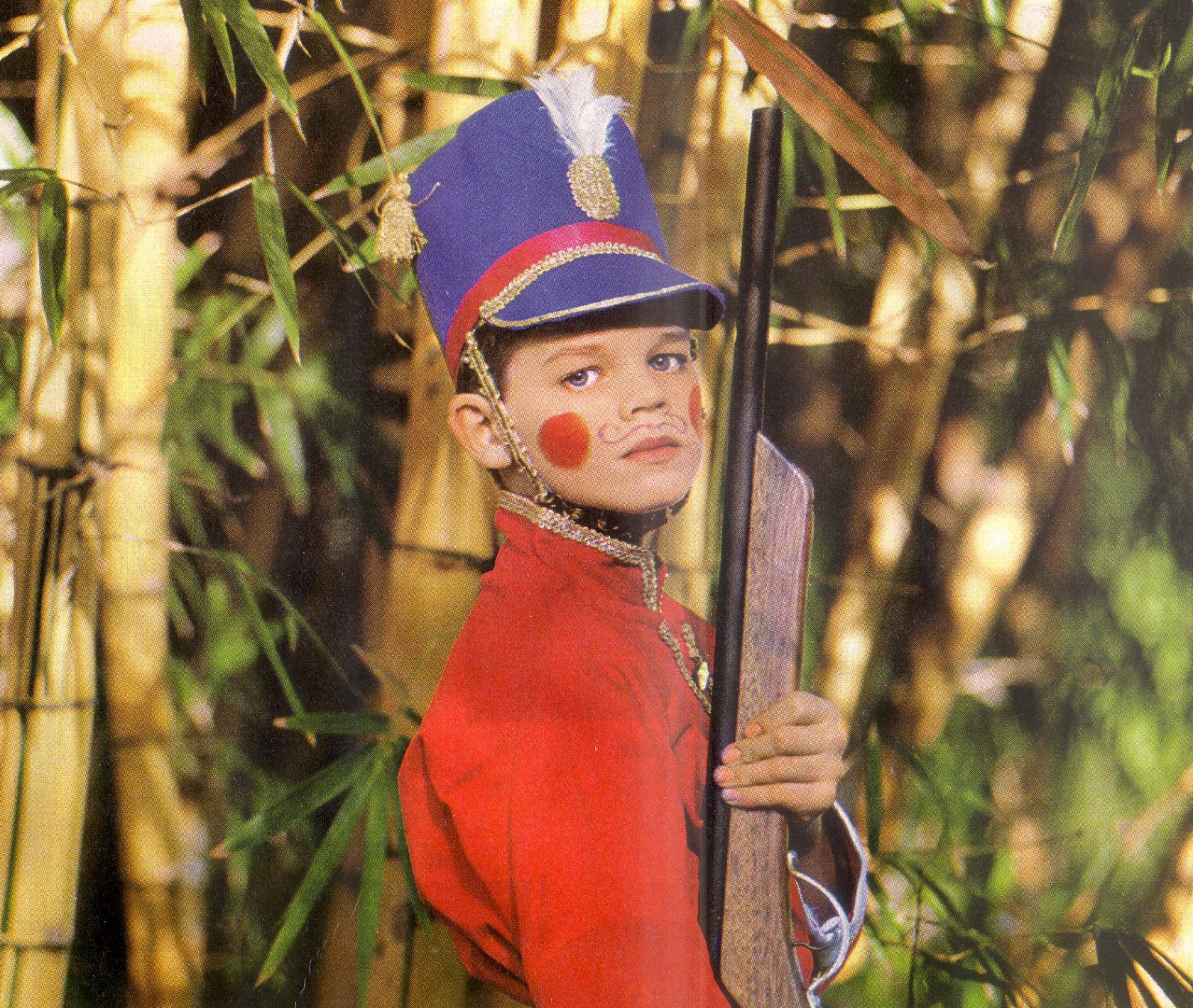 The Nutcracker: A 60th Anniversary Production
April 3rd, 1997 — April 5th, 1997
BALLET THEATRE TURNS 60!
Ballet Theatre Has Reason To Celebrate
The Courier-Mail, 1 April 1997
Few people know that Australia's oldest ballet company was founded and developed in Brisbane. This year that company Ballet Theatre of Queensland, celebrates its 60th anniversary, presenting one of the most charming ballets ever choreographed, The Nutcracker at Suncorp Theatre from Thursday to Saturday.
The production has more than 45 young dancers ranging in age from eight to 18, who auditioned for the coveted roles in February. The full-length ballet will be a spectacular affair, with a lavish party scene, a colourful candy land and sparkling Land of Snow, exquisite costumes and the glorious music of Tchaikovsky.
Over the past 60 years, the company has grown from a small group of local teachers organising irregular recitals to a full-scale amateur company that has been the training ground for some of the world's finest dancers.
Shane Weatherby and Michelle Giammichele from The Queensland Ballet, Lucette Aldous, former prima ballerina of The Australian Ballet, and Mark Brinkley who last year retired from The Australian Ballet, and Geraldine Turner, who went on to make a name for herself in musical comedy, all began their dancing careers at Ballet Theatre.
Founded in 1937 by Phyllis Danaher and originally named the Australasian Society of Operatic Dancing, the company was designed to provide young dancers with the chance to dance in a professional environment. The company staged its first complete programme at City Hall in 1955. It has continued to present full classical programmes ever since, that are painstakingly professional in all aspects.
According to artistic director Louise Hellewell, fostering a professional attitude is an important part of the whole process of staging a production. "The dancers gain valuable experience by meeting the demands of an exhausting schedule and performing in a theatre such as Suncorp with a proper stage, professional lighting and a professionally designed set," she said. "The demands can be quite taxing, but the rewards come when the dancers hear the applause at the end of the performance, and develop the confidence to go on to bigger and better things in the future."
The family classic, The Nutcracker was first presented by ballet Theatre in 1964, and this year, under the artistic direction of Louise as well as Christopher Gillard, the company will present a new interpretation.
Ballet Theatre receives no government funding, relying solely on box office returns and the support of family and friends.
THE BIRTH OF BALLET IN BRISBANE
The Sunday Mail, March 16, 1997
The birth of ballet in Brisbane has left its mark on early pupils. The discipline, grace and elegance they learned almost 60 years ago under the tutelage of Phyllis Danaher lives on today, writes Barbara Hebden.
For deportment, physique and grace, have you child taught dancing, the ballet school advertisements read almost 60 years ago.
And in the audience of any classical ballet today, you can't miss the women who were once wide-eyed little students with arched backs and feet turned out, dreaming of becoming star performers. They still walk like ballerinas.
Some attended the legendary Phyllis Danaher Ballet Theatre of Queensland, as it is now called. The theatre is pirouetting into its 60th year. Brisbane-born in 1908, Phyllis Danaher – who would later dance with Pavlova – began dancing lessons with Margaret St Ledger. She continued with Marjorie Hollinshed who took over Miss St Ledger's pupils in 1925.
It was primarily through her efforts that young dancers from various studios around Brisbane came together under her expert eye to presents excerpts from the great classical works.
The year was 1937. The Queensland Branch of the Australian Society of Operatic Dancing had its first meeting and the foundations of Ballet Theatre of Queensland were laid. Two close associates of Phyllis Danaher, Clare Drew (O'Bryen) and Valma Hunter (Lock) remember those early days well.
"After returning from studies abroad in 1934, I worked with Phyl until 1947. It was a very happy partnership. I loved teaching and continued for a while after I was married", said Mrs Drew, who now lives quietly in Toowoomba.
"Everything was so simple then. Today there are so many things to compete with, it is harder to get the young ones in. I'm a purist, I look at the old ballets as they were originally performed. It was the beautiful classical line that Phyl always taught."
Valma Hunter Lock of Clayfield, a pupil of Phyllis Danaher in the late Twenties and Thirties, is a living example of how ballet students retain a certain spryness years later. Today she is computer literate, surfs the Internet, and insists that life is all a matter of time and motion – mainly motion.
In 1938 Mrs Hunter became Phyllis Danaher's assistant.
"She was a marvellous person. She never looked for, or received any money. It was amazing that someone who had danced with Pavlova should walk around all the department stores looking for the best materials, and then sit down and make the costumes herself. Phyl gave her whole life to her students."
In the war years, the Queensland Ballet Society, as it was first called, continued to present recitals for the Red Cross, and to dance at Insurance Balls, Government House, the Trocadero, South Brisbane, the Albert Hall and All Saints Church Hall.
"During the war I married", said Valma Hunter, "and in those years one was expected to be a dutiful wife, so I no longer went to the studio. Phyl had started off in the old 4BH auditorium in Adelaide Street, then moved up to 430 Queens Street. They were exciting times."
Pam Keir, chairwoman of the Royal Academy of Dancing, Queensland Branch, recalls the regional tours, the vacation schools with 112 children billeted at Glennie School, Toowoomba and the impact ballet master Cyril Johns had on the dancers.
"Phyl was amazing before her time. She used the body in her teaching and that opened new doors to our company. Today it is different. Classical teachers are struggling. They've got to get into heavy metal music, but for many of us, classical is like learning English."
The Queensland Ballet Society grew like Topsy and produced a cast of greats. (The name changed to Ballet Theatre of Queensland in 1962 to prevent confusion with the Queensland Ballet Company founded with considerable fanfare by Charles Lisner.)
Among the stars, past and present, are former pupils Garth Welch, Wendy and Susan Laraghy, Michelle Giammichele, Shane Weatherby, Susan Hogart and Nadia Thompson.
In 1987 at the age of 76 Phyllis Danaher passed her flourishing Ballet Theatre to Leslie White. Ballet Theatre celebrated its Golden Jubilee Year in 1987 with one of its most popular productions, The Nutcracker.
The present directors, Christopher Gillard and Louise Hellewell, former members of the Scottish Ballet , and with vast international experience, plan to carry on this great tradition with a performance of a magical new look Nutcracker at the Suncorp Theatre from April 3 to 5 for six performances.
In 60 years, has ballet changed? Of course it has.
Ken McCaffrey, a guiding light in performance and administration at the Ballet Theatre, summed it up. "In our day there was a cross code. Ten crosses and it was not good. Today there is not the discipline."
Credits
Venue

Suncorp Theatre, Brisbane

Artistic Director

Louise Hellewell and Christopher Gillard

Choreographer

Louise Hellewell and Christopher Gillard

Guest Artists

Trevor Green

Costume Designer

Max Hurley

Scenic Designer

Max Hurley

Lighting Designer

Patrick Teuma

President

Marie-Ann Grosskreutz
Cast
Aiko Neligan
Anna Donovan
Marc Clayton
Lauren Sosnowski
Riannon McLean
Dean McNulty
Rebecca Keating
Trevor Green
Connor Dowling
Kathryn Scott
Rebecca Grennan
Matthew Dyall
Janette Upton
Kristy Keech
Rebecca Newsham
Madeline Rothwell
Sarah Wharton
Claire Byrne
Jane Davis
Karlie Burgoyne
Sarah Doblo
Susan Duncalfe
Elizabeth Kinley
Eva Sorban
Kobie Paulus
Emma Case
Tammy Marquet
Claire Peters
Natalie Ball
Jacqueline Blaney
Fiona Jones
Erynne Gleeson
Emily Mackay
Erinn Swan
Charlotte Barrett
Tata Doherty
Katrina Podmore
Kathleen Crome
Rebecca Downes
Emma Crockett
Image Gallery
Have any photos to share? Contribute here