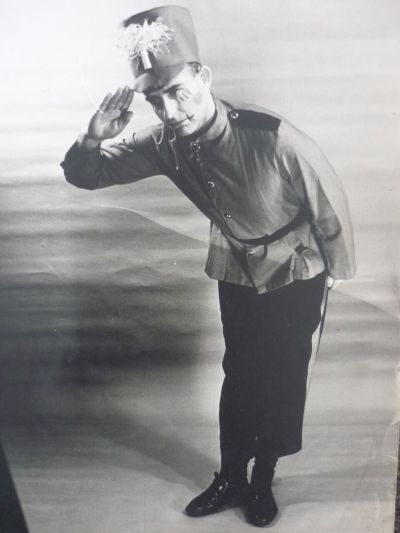 Kaleidoscope, Graduation Ball, The Nutcracker
March 2nd, 1962 — March 3rd, 1962
BALLET SUCCESS 'OUT OF SEASON'
The spirit of Christmas-out-of-season, but none-the-less welcome for that, came to the City Hall last night when the Queensland Ballet Society presented "The Nutcracker Suite".
Though it was an ambitious undertaking, the dancers thoroughly succeeded in capturing the festive atmosphere of this delightful ballet.
The magician, the Christmas tree that grows, the little girls with their dolls and the naughty boys with their whistles, the glittering snow flakes, and the giant Chinese teapot were all there.
Climax charm
The transformation of the Nutcracker into a fairy prince was skilfully contrived.
The exacting waltz of the snow flakes, finely performed by dancers who showed credible suppleness in arabesque and jeté made a charming climax to the first act.
Guest artist Lexie Kunze, who designed the scenery, was a dazzling Sugar Plum Fairy, impeccable in line and with the technique to make difficult adagio work appear easy. She was ably partnered by Ken Tillson as the Prince.
Margaret Ross, as Clara, delicately conveyed in gesture and mime a little girl's delight in being transported to "Candy Land".
The programme which is sponsored by the Lions Club of Brisbane in aid of the Blind Wiomen's Hostel Appeal will be repeated in the evening.
Review , 3 March 1962
BALLET MEANS LOT OF HARD WORK
If it were a Royal Command performance no more work could have gone into the recital that the Queensland Ballet Society is preparing.
Three performances of The Nutcracker Suite, Graduation Ball and a modern ballet Kaleidoscope, will be produced by Miss Phyllis Danaher at the City Hall.
More than 45 dancers from eight-year-olds to experienced ballerinas will take part in the shows tomorrow and Saturday.
"Everything from the tutus to the Nutcracker and the Nutcracker mask have been made by members of the society," wardrobe mistress, Mrs H. Proud, of Virginia, said. "More than 50 costumes have been designed and cut out by Miss Danaher. The sewing has been done by society members and mothers of the children in the recital."
The most difficult item to make has been the Nutcracker himself, which, complete with teeth and nylon hair, took three days to put together.
The evening performances will begin at 8 p.m. and the matinee at 2 p.m. They will be run by the Lions Club for the Blind Students' Hostel Appeal.
The Courier-Mail, 1 March 1962
The furniture used in 'The Nutcracker' was courtesy of visual artist Margaret Olley.
Credits
Artistic Director

Meryl Hughes & Lexie Kunze

Production Director

Meryl Hughes, Lexie Kunze & Phyllis Danaher

Choreographer

Meryl Hughes, Lexie Kunze & Phyllis Danaher

Guest Artists

Lexie Kunze - Borovansky Ballet
Kenneth Tillson - Borovansky Ballet

Costume Designer

Phyllis Danaher
Wardrobe Mistress: Elizabeth Proud

Scenic Designer

Lexie Kunze

Lighting Designer

J.Stuart-Reed

Musical Director

Cyril Martin & Charles Leonard

Music

George Gershwin, Tchaikovsky
Cast
Inara Svalbe
Dayne Cory
Rodney Nation
Lexie Kunze
Kenneth Tillson
Meryl Hughes
Margaret Ross
Kay Egerton
Rodney Nation
Elaine Wilkinson
Verilyn Anderson
Jill Rodwell
Cheryl Tueslay
Jennifer Smythe
Angela Brooks
Geraldine Turner
Austin Parry
Franklyn Evans
Robert Barlow
Cheryl Watson
Robyn Allum
Annette Cadman
Kay Crawford
Janice Holden
Desley Hammond
June Kiss
Diana Langan
Katherine Ovsiannikoff
Jan Whitelaw
Shandra Walker
Judith Lowe
Judith Clark
Donald Saunders
Geoffrey Rolls
Don Lee
Denize Dederer
Narelle Cooper
Val Welch
Carolyn Bretnall
Jeanette Egerton
Peter Atkinson
Peter Wickham
Ken McCaffrey
Des Webster
Angela Bretnall
Nicole Binzer
Vicki Sparks
Rosemary Grieves
Heidy Vogus
Suzanne Smith
Judy Deering
Julia Cossins
Margaret Sullivan
Helen Murray
Sonia Fields
Wendy Ross
Ann Poppleston
Roslyn Lindner
John Corazzol
Bridie Cornes
Julia Norris
Melissa Bretnall
Elaine Wilkinson
Vicki Flannagan
Judy Zetlin
Image Gallery
Have any photos to share? Contribute here