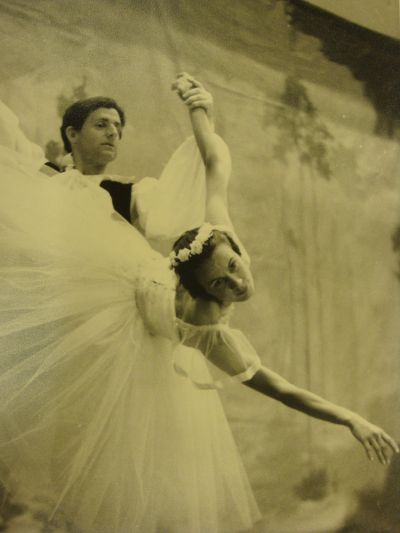 Les Sylphides, Masquerade Suite, The Nutcracker
October 19th, 1964 — October 21st, 1964
QUEENSLAND DANCERS' CLASSIC BALLET
Review by Constance Cummins
The Ballet Theatre of Queensland, which has done sterling work in helping to keep the art alive in city and country, last night successfully presented an ambitious programme at the Rialto. The group is fortunate as having as its director Miss Phyllis Danaher.
Last night's performance also gained professional polish by having in the cast Lexie Kunze. Miss Kunze brought great sensitivity, besides dancing skill, in her interpretation of the gravely spiritual Prelude in 'Les Sylphides'. In the Valse with Dayne Cory, her elevation was a delight and her arabesque penchée and arabesque en tournant had elegance of style.
Other soloists were adequate in technique but showed less awareness of the ballet's inner meaning. Nobly classic poses were well sustained by the corps de ballet. But the pinkish tone in the lighting and the rather garish decor were rather unsuited to the ethereal mood of the Folkine-Chopin masterpiece.
SMOOTH
'Nutcracker', to which Tchaikowsky's music imparts a joyous sense of Christmas-time expectancy and excitement, was handsomely mounted. Stage management was smooth – the Christmas tree grew to imposing height – the nutcracker doll was transformed into a handsome fairy Prince (Dayne Cory), and the snow scene glittered. The snow-flake fairies pivoted lightly and Ken McCaffrey satisfactorily suggested the magic powers of Drosselmeyer.
As Clara, Christine Matthewson, in her dancing, expressed the child's wonderment remarkably well. June Kiss and Don Lee were pleasingly decorative in the coquettish dance of Harlequin and Columbine, and Lexie Kunze was a beguiling Sugarplum Fairy.
CARNIVAL
In 'Masquerade', danced to the Khacharurian suite, gaily coloured costumes and the verve of the dancing produced a carnival atmosphere. Judy Lowe and Peter Lucas danced the "Romance' pas de deux with professional flexibility and assurance. Michele Carter, Katherine Ovsiannikoff and Judy Casey excelled in the lively polka.
The programme will be repeated today at matinee and evening performances.
The Courier Mail, 20 October 1964
Courtesy Judith & Wendy Lowe
Credits
Venue

The Rialto Theatre, Brisbane
Southport R.S.L. Hall, 17 October

Artistic Director

Phyllis Danaher

Production Director

Lexie Kunze & Phyllis Danaher

Choreographer

Phyllis Danaher
Michel Fokine

Costume Designer

Phyllis Danaher
Wardrobe Mistress: Elizabeth Proud

Scenic Designer

Ken McCaffrey

Musical Director

Charles Leonard & Cyril Martin

Music

Chopin, Khachaturian, Tchaikovsky,
Cast
Lexie Kunze
Desley Hammond
Judy Lowe
Dayne Cory
Peter Lucas
Judy Casey
Christine Matthewson
April Perkins
Judith Drynan
Julie Symes
Tony Knox
Arthur Marshman
Ken McCaffrey
Katherine Ovsiannikoff
Don Lee
Jean McEwan
Michele Carter
Robyn Feeney
June Kiss
Laurel Eastment
Noela Morton
Alyson Ridgewell
Jennifer Smythe
Pauline McSweeney
Geraldine Turner
Elaine Thoms
Julie Lloyd
Margaret Hughes
Judith Anderson
Michael Bell
Len Gordon
Ray Smythe
Hugh Milne
Phillip Trail
Effie Henderson
Penelope Knox
Angela Bretnall
Glenis Blackford
Wendy Lowe
Pennie Downey
Elizabeth Martin
Vickie Parks
Image Gallery
Have any photos to share? Contribute here