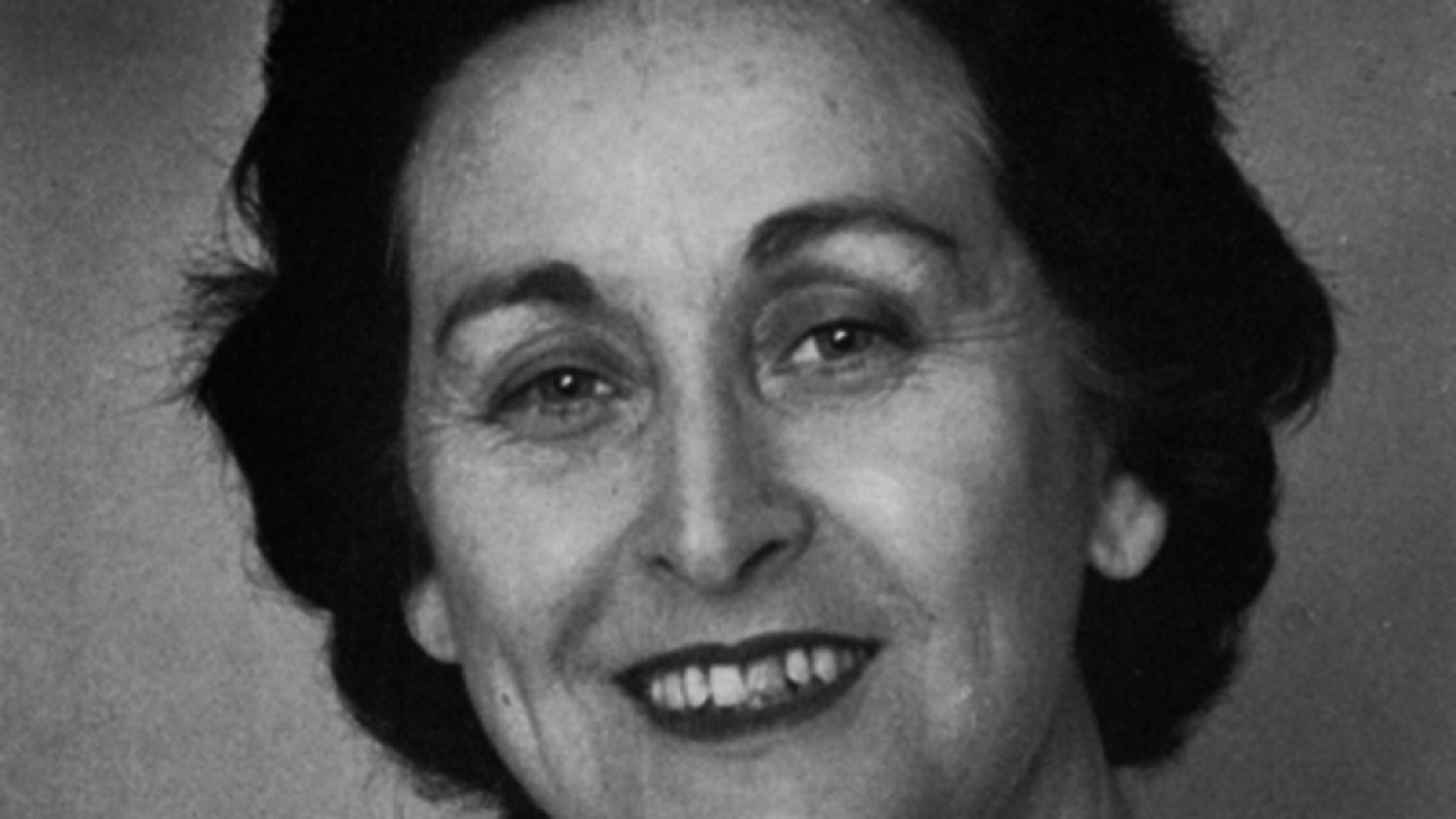 The 1960s
Cyril Johns had served the Queensland Ballet Society well during his eight years as its talented and hard-working artistic director but by 1960 he had announced his resignation.The Executive Committee of President Daphne Sapsford, Secretary Phyllis Danaher and Treasurer Flora Hetherington also decided to resign to make way for fresh blood and a fresh outlook. One of their pleasant final duties was to host a reception for the Borovansky Ballet Company during its Brisbane season at Her Majesty's Theatre of The Sleeping Beauty which featured two former members of QBS, Garth Welch and Lexie Kunze.
To fill the gap left by Cyril Johns' departure, the new President Mrs B.Falkiner invited Lexie Kunze and experienced dancer and teacher Meryl Hughes to accept the position of co-artistic directors for the 1961 season. Fortuitously professional ballerina Lexie Kunze, a former pupil of Phyllis Danaher, was granted leave of absence from the Borovansky Ballet to accept this position in her home city. For the September 1961 recital, they co-directed and danced leading roles in an outstanding production of Giselle . The program also included two new ballets Kaleidoscope and The Wind and the Sea choreographed and directed by Meryl Hughes.
But trouble was brewing. In 1962 the Lisner Ballet Company, formed in 1960 under the artistic direction of Charles Lisner, changed its name to the Queensland Ballet Company. The similar names caused confusion and unfortunately the Queensland Ballet Society had not thought to register its name. It had no option but to change its name. So in December 1962 it chose to call itself Ballet Theatre of Queensland and has been known by that name thereafter. BTQ was registered under The Religious Educational and Charitable Institutions Acts, 1861 to 1959, which means it is unable to function for profit.
The following year Phyllis Danaher was appointed Director of Theatre Group, a role akin to Artistic Director, a position she held until 1985 thus providing the company with stability, professional discipline and vision. 1963 was also the year that BTQ introduced a bi-monthly Newsletter edited by Dayne Cory and Lesley Smith. For that year's season Lexie, Meryl and Miss Danaher collaborated on an innovative program of three new ballets: The Australian Girl choreographed by Meryl and Pinocchio and Italienne Fantasia choreographed by Miss Danaher. Also on the program were Swan Lake (Act 2) and the Blue Bird Pas de Deux from The Sleeping Beauty. Miss Danaher, never one of hold back in calling a spade a spade, declared in BTQ's Newsletter that "Unfortunately this production was not a financial success, nor was it a success artistically; the programme being too long and thus losing the interest of the audience ... ."
A highlight of 1963 was special Theatre Group classes with guest artists Peggy Van Praag, the Artistic Director of the Australian Ballet Company, and Australian Ballet dancer Robert Pomie, held during the company's Brisbane season. It goes without saying that Miss Danaher was very well connected in the Australian ballet world!
In spite of ever present financial worries throughout the 1960s, BTQ never stopped investing in its core work of providing opportunities for young dancers, including weekly Monday classes at a ridiculously low cost. As well, at BTQ's expense, classes and lectures were often given by principal dancers from visiting companies. The audition process established in the company's early years continued through the '60s and has remained consistent over the decades. When a major production is announced for the following year, students attend auditions on the proviso that their own teacher approves their participation. If successful, the young dancer must become a BTQ member.
In the second half of the decade Miss Danaher and newly elected BTQ President Jack Rodgers proved a formidable team and together achieved several important 'firsts'. In 1965 for the first time in BTQ's history a major production – Nutcracker and Graduation Ball - was presented at the prestigious Her Majesty's Theatre in Brisbane. It was doubly significant as this was the first time the Directors of Her Majesty's Theatre had permitted a local ballet society the use of the theatre.
BTQ went on to produce 18 more productions at Her Majesty's only abandoning it when it was signed for demolition which occurred in 1983. Then in 1967 the company received its first Queensland Government Grant of $7000 which increased to $30,000 within two years – a great boon to the quality and quantity of BTQ's activities. More prestige for BTQ was to follow. In 1969 Miss Danaher was awarded an MBE in recognition of her services to ballet, the first Queensland dance teacher to be so honoured.
Despite this run of seeming good fortune, half way through the company's 1968 season of The Snow Maiden (an Australian premiere of a popular ballet at the time), the Courier Mail ran a story which began: "The Ballet Theatre of Queensland is faced with extinction following poor public support for its current season at Her Majesty's Theatre." A quote from President Jack Rodgers stated "If we sustain this loss we will have to sell all our assets to pay our debts and this will mean the end of the company." The appeal inherent in this timely article worked. The follow-up Courier Mail article, headlined "Ballet Co. is saved" reported that "solid support on the last two nights of the Ballet Theatre of Queensland's recent season ... virtually saved the company's life ... the theatre on the last two nights was almost sold out." Considering that Her Majesty's could seat almost 1,400 patrons, that was a great outcome. Clever Mr Rodgers for using the media so effectively!
The Courier Mail review by dance critic Jean Sinclair put paid to any thought that the production wasn't up to scratch. Under the headline "Local ballet is on national level" she wrote:
The first night of the Ballet Theatre of Queensland's $6000 one-week season ... was a triumph of talent. The efforts of this independent unsubsidised group – first formed in 1937 to assist Brisbane students to make a career of ballet – can bear comparison with the work of such a professional subsidised group as the Australian Ballet. Some of its dancers in fact are well up to national standards and on the whole last night's audience was given an impressive display.
The decade ended on a high. With the opening of the SGIO Theatre in Turbot Street in 1969, BTQ seized the opportunity to perform their September season there. Wrote SGIO Theatre Manager Donald Batchelor:
The Ballet Theatre of Queensland is one of the companies that has always had its eye on the highest standards. One is hardly surprised that it is one of the first local companies to mount a season in this theatre. Good luck to them. I hope this theatre will be a great stimulus to their work.
Dance critic Constance Cummins' review more than confirmed that BTQ was up to the standard of this beautiful new theatre. Under the heading "Cinderella ballet stunning success" she wrote: "Witty choreography, elegant costumes, and joyous dancing were all part of the ambitious programme presented last night... The standard achieved was a triumph for artistic director, Miss Phyllis Danaher, who expertly arranged the choreography."
Throughout the 1960s not only did BTQ produce its annual Brisbane production, but every year it toured its productions to regional Queensland towns including Ipswich, Toowoomba, Roma, Southport, Gympie and Maryborough. And in Brisbane it generously supported charities and good causes with performances when called upon. For an amateur company, albeit with professional artistic direction and often professional guest soloists, its level of activity was formidable and speaks volumes of the dedication of all those volunteers who made the varied experiences and ballet training for young people so outstanding.
Researcher and writer: Dr Christine Comans
Image Gallery
Have any photos to share? Contribute here