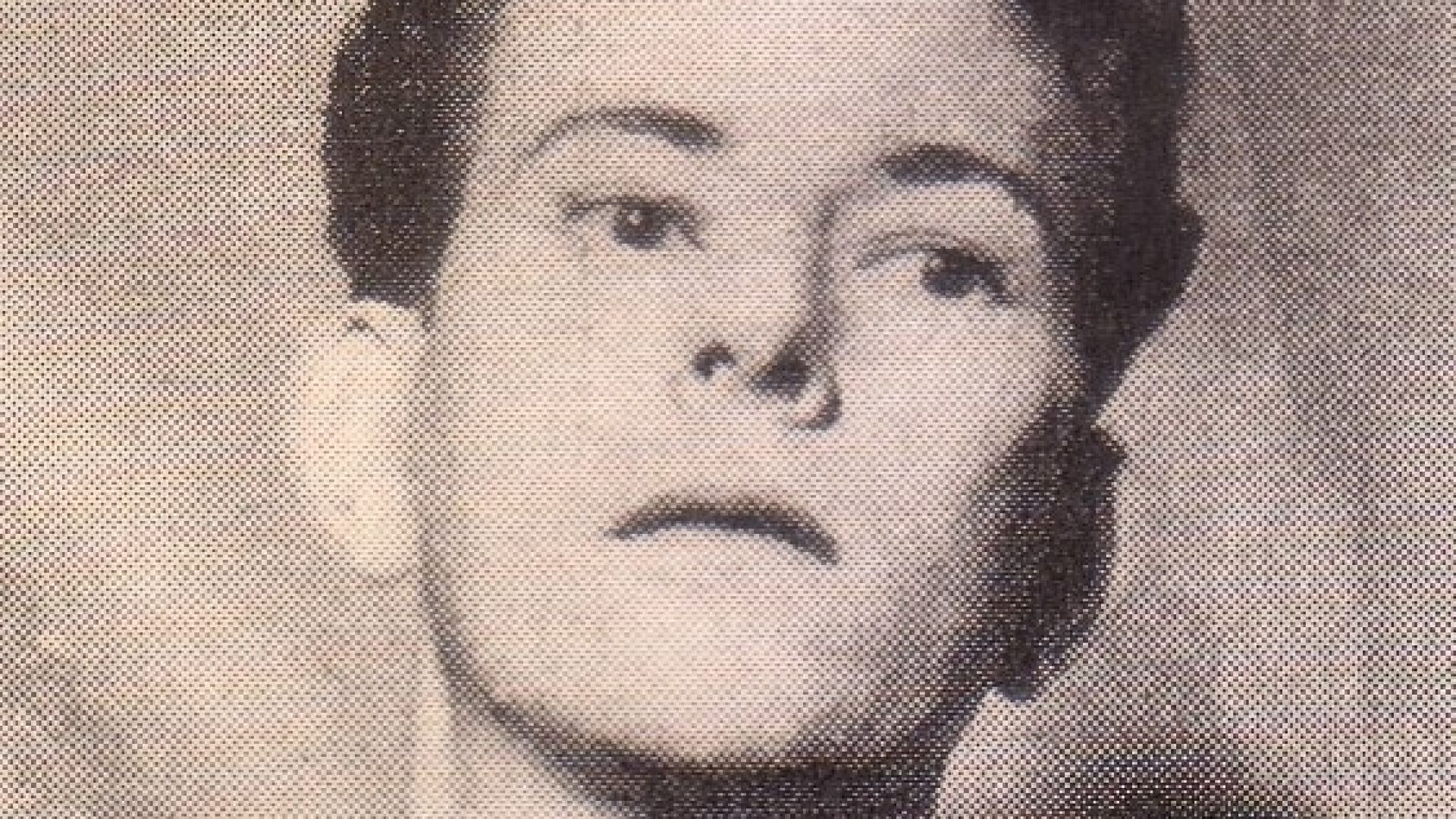 The 1950s
Ever the change-agent, in 1953 Miss Danaher thought the time might be right for a paid artistic director to be appointed to produce ballets for the Society. She thought immediately of her former pupil Cyril Johns.
Johns was well qualified for the role. For the last six years he had been dancing with the International Ballet Company, a British touring company and previously with the Sadler's Wells Ballet, on television for the BBC and in films for MGM and BFI. He had danced all the male roles in Swan Lake, The Sleeping Princess and Coppelia as well as leading roles in many other ballets. He was an Associate of the Royal Academy of Dancing and the first male in Australia to gain the Teacher's Diploma with the RAD.
He said 'yes' to Miss Danaher and stayed until 1960. While this new paid appointment put a stop to individual overseas scholarships it gave professionally-directed experiences to many aspiring dancers.
On his arrival, Johns immediately set about creating a theatre group which he named Brisbane Ballet Theatre. On 26 October 1953 the group presented their inaugural production, a performance of Swan Lake, Act 2 at the Albert Hall with a cast of 19 led by soloists Ruth Ellis and Cyril Johns. It was an unusual night as the program was shared with the Brisbane Arts Theatre who presented a performance of Noel Coward's play Hands Across the Sea; and Mr Johns himself gave a lecture-demonstration on the training of a ballet dancer, narrated by Brenda McCullough.The whole evening was reportedly an overwhelming success.
By early 1954 the Australian Society of Operatic Dancing had ceased to exist so the Queensland branch became an independent organisation called the Queensland Ballet Society with membership open to all. A new major production that year was financially not possible so the year was devoted to raising funds, mainly through the good will of Brisbane dance teachers whose profits from recitals went to the Society. It did manage one production however, a repeat performance of Swan Lake Act 2 in Toowoomba, the first time any Queensland regional town had seen a production of this famous ballet, albeit it Act 2 only.
The following year QBS presented its first complete performance event, with a small live orchestra at the Brisbane City Hall. Cyril John's ambitious program included Swan Lake, Act 2; Valse de Fleur from The Sleeping Beauty; Pas de Trois from Swan Lake, Act 1; and Coppelia, Act 3. In his program notes, Johns stated that his "aim in the Ballet Theatre is to form a link between the Ballet Student and the Professional Ballet Stage, and also to foster and develop the Art of Ballet in Queensland." In the same year Edouard Borovansky agreed to become Patron of the Society, a strong indication that QBS had set its sights and its standards high.
From 1955 on membership grew annually, more ballets were presented, and more students were accepted into recognised ballet companies. The 1956 and 1957 seasons again featured complete programmes, both with a mixture of standard words and original works. In 1956 the Society's first original work was presented: The Wasps was the winning entry of a scenario competition based on the book by Greg Katahanas and choreographed by Phyllis Danaher. The following year new ballets included Variations Symphoniques by Phyllis Danaher and Midinettes by Cyril Johns.
Additionally a range of exciting initiatives were offered to students. A great incentive for these young dancers was a new scholarship of £100 for training at the Borovansky school in Melbourne and judged by Borovansky himself. In 1956 and 1957 it was awarded to Joan Cherry and Meryl Hughes respectively. As well students were financially assisted to travel to Sydney to see Margot Fonteyn and the New York City Ball and in 1959 the Society held two receptions – its first – for members of the Royal Ballet and for Luisillo and His Spanish Dance Theatre.
The final year of the decade was a big one for QBS. It was Queensland's centenary and the Society participated significantly in a celebratory arts festival. The main event was a season of ballet at the Rialto Theatre with QBS contributing Les Sylphides; The Nightingale and the Rose, a new ballet choreographed by Leon Kellaway; and The Legend of Roksanda, another new ballet choreographed by Phyllis Danaher.
After eight years of dedicated service, Cyril Johns announced his resignation at his final production of a combined teachers' recital at All Saints Hall in April 1960. His legacy was a strong one: his drive and energy set a high artistic standard for the future.
Source: Australian Dances: Creating Australian Dance 1945-1965 by Alan Brissenden and Keith Glennon, Wakefield Press 2010.
Researcher & Writer: Dr Christine Comans
Image Gallery
Have any photos to share? Contribute here