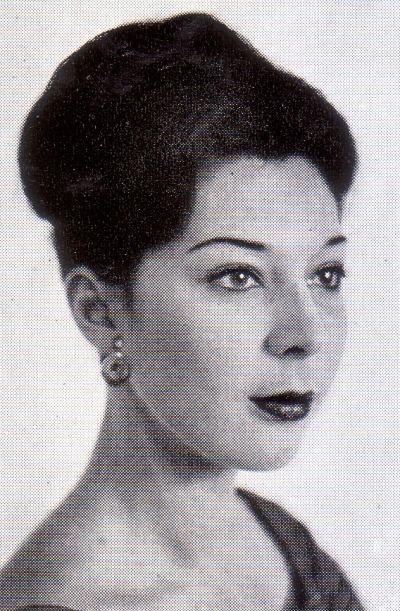 The Australian Girl, Italienne Fantasia, Pinocchio, Swan Lake (Act 2)
October 3rd, 1963 — October 5th, 1963
For this season Phyllis Danaher once again worked in collaboration with Meryl Hughes and Lexie Kunze. It was an innovative program of three new ballets for the company plus Swan Lake (Act 2). Meryl Hughes choreographed The Australian Girl inspired by a scenario written by poet Douglas Holt and the music of Ferde Grofé's Grand Canyon Suite. Miss Danaher choreographed a version of Pinocchio to Viennese dance music, and Italienne Fantasia to music by Mendelssohn.
Both Lexie Kunze and Miss Danaher reproduced Swan Lake (Act 2) and Lexie danced the role of Odette partnered by guest artist Arkadi Novicky.
However Phyllis Danaher reported in the company's May 1964 Newsletter that this ambitious program of four works including the original new work The Australian Girl had overstretched BTQ's resources both financially and artistically. She said that in the end their program had proved too long and had lost the interest of the audience. Added to this, she noted, was the awkward size of their venue Festival Hall and the cost of its rental, making it impossible to realise a profit. The Southport season however was well attended and did make a profit. The program also played at Gympie.
Sources: Australia Dances: Creating Australian Dance 1945-1965 by Alan Brissenden and Keith Glennon, pages 116-117; BTQ May 1964 Newsletter.
Researcher and writer: Dr Christine Comans
Credits
Venue

Brisbane Festival Hall
Southport RSL Hall, October 12, 1963
Gympie Memorial Hall, April 4, 1964

Artistic Director

Phyllis Danaher

Production Director

Meryl Hughes, Lexie Kunze & Phyllis Danaher

Choreographer

Meryl Hughes - The Australian Girl
Phyllis Danaher - Italienne Fantasia & Pinocchio

Guest Artists

Lexie Kunze & Arkadi Novicky

Costume Designer

Phyllis Danaher
Wardrobe Mistress: Elizabeth Proud

Scenic Designer

Margaret Hall & John Rodgers

Musical Director

Charles Leonard & Cyril Martin

Music

Ferde Grofé
Felix Mendelssohn
Viennese dance music
Cast
Lexie Kunze
Arkadi Novicky
Kay Crawford
Desley Hammond
Robyn Feeney
Inara Svalbe
June Kiss
Diana Langan
Cheryl Watson
Robert Barlow
Mal Czislowski
William Byrnes
Dayne Cory
Margaret Ross
April Perkins
Verilyn Anderson
Angela Brooks
Michelle Carter
Laurel Eastment
Roslyn Lindner
Judith Lowe
Daphne Leighton
Jean McEwan
Alyson Ridgewell
Jenifer Smythe
Cheryl Watson
Don Lee
David Marcussen
Stephen Marcussen
Wilfred Tronc
Peter Lucas
Lesley Smith
Geraldine Turner
Gillian Barlow
Ken McCaffrey
Lesley Holdcroft
Gail Simmonds
Judy Deering
Julie Symes
Angela Brooks
Katherine Ovsiannikoff
Denice Leighton
Chtistine Mathewson
M.Webb
Vicki Flanagan
Elaine Thomas
Noela Moreton
Image Gallery
Have any photos to share? Contribute here