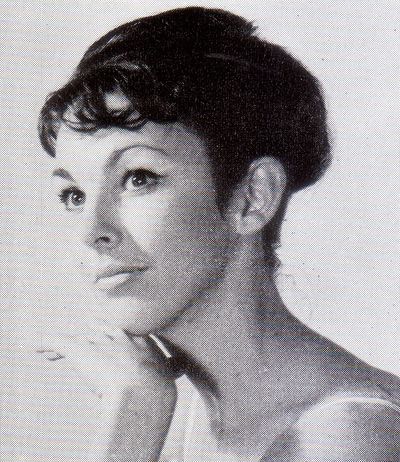 Season of Ballet: Kaleidoscope, Grande Pas de Six Classiques, The Snow Maiden, The Nutcracker
November 19th, 1968 — November 23rd, 1968
LOCAL BALLET IS OF NATIONAL LEVEL
Review by Jean Sinclair
The first night of the Ballet Theatre of Queensland's $6000 one-week season at Her Majesty's last night was a triumph of talent.
The efforts of this independent, unsubsidised group – first formed in 1937 to assist Brisbane students wishing to have a career in ballet – can bear comparison with the work of such a subsidised group as the Australian Ballet.
Some of its dancers are in fact well up to national standards and on the whole last night's audience was given an impressive display. This applied particularly to the Pas de Six ballet, danced by Inara Svalbe, Desley Hammond, Pat Whitaker, Barbara Everson, Robyn Feeney, and Judy Lowe.
As well as an attractive display of diverse talents and personalities, it exhibited refined colour sense in the apricot costumes against the simplest of backgrounds.
Superb dash and flare
Artistic director Phyl Danaher always manages to impart a crisp fresh touch to this annual production. This year she scored with the Australian premiere of The Snow Maiden, which is well known overseas.
Its plot is rather undeveloped and climaxes unsatisfactorily, but the first act particularly is delightful. Ivana Svalbe, in the title role, has an attractively smooth technique.
Dennis Young did some particularly fine movements, marred only by occasional awkward arm movements. Mal Czislowski has a superb dash and flare that makes him a virtual treasure to Queensland ballet.
Meryl Hughes' Ballet Kaleidoscope was an interesting essay in lighting. The Corps de Ballet in this was the weak spot of the evening. Lighting effects by Christopher Reeves were of a high standard.
One of the features of last night was the great spirit of the performers in the heat wave, accentuated by problems with the theatre's air-conditioning system. All the dancers "played it cool", even those of school age who somehow managed to look chilled by winter snow in The Snow Maiden.
The Telegraph, 20 November 1968
Credits
Venue

Her Majesty's Theatre, Brisbane
Kaleidoscope, Grande Pas de Six Classiques: 19-21 November
The Snow Maiden, Nutcracker: 23-23 November

Artistic Director

Phyllis Danaher

Production Director

Meryl Hughes
Phyllis Danaher

Rehearsal Director

Ballet Mistress Desley Hammond

Choreographer

Meryl Hughes
William Gill
Phyllis Danaher

Costume Designer

Leslie Peterkin
Wardrobe Mistress: Elizabeth Proud

Scenic Designer

Leslie Peterkin
John Rodgers

Lighting Designer

Christopher Reeves

Music

Gershwin, Tchaikovsky
Cast
Desley Hammond
Inara Svalbe
Mal Czislowski
Lexie Kunze
Dennis Young
Peter Lucas
Meryl Hughes
Robyn Feeney
Judith Lowe
Barbara Everson
Pat Whitaker
Eric Hauff
Annie Lundquist
James Clark
Glenda Kelly
Meredith Lawrence
Roseanne Rockett
Ley Bussey
Lorinda Rockett
Patricia O'Carrol
Laurel Eastment
Wendy Lowe
April Perkins
Helen Herbertson
Ken McCaffrey
Hugh Milne
R. Thompson
M. Brinkley
A. Dwyer
J. Dwyer
C. Shooter
C. Cross
K. Draisey
L. Lacey
J. Rousell
D. Paterson
L. Tait
P. Whitaker
N. Woodward
G. Wagner
J. Antonnini
J. Severn
Image Gallery
Have any photos to share? Contribute here