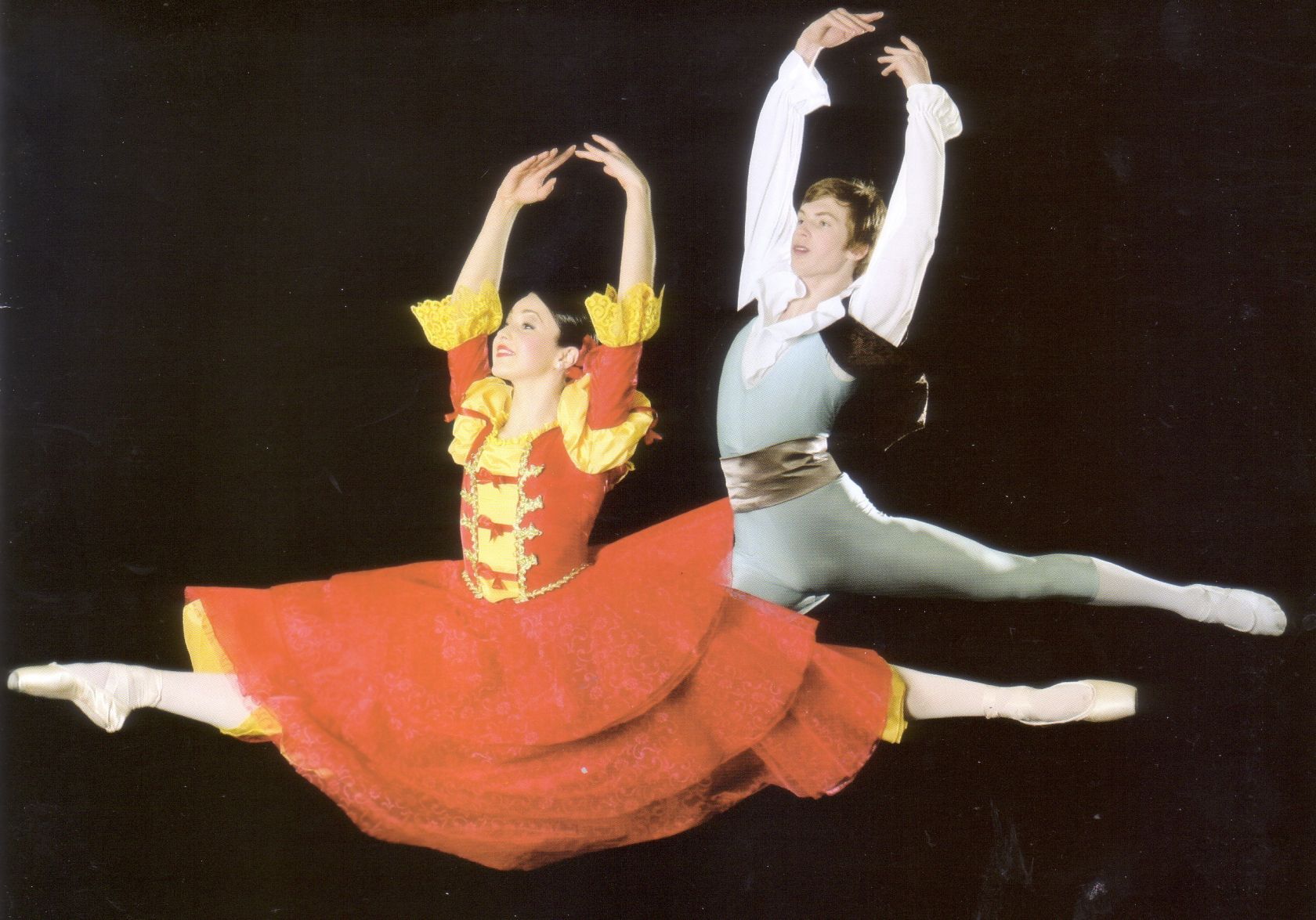 An Adventure of Don Quixote
January 14th, 2009 — January 17th, 2009
VALE LESLIE WHITE
1936-2009
BTQ ARTISTIC DIRECTOR 1987-1993
Born in England, Leslie White began dancing at age seven, finishing his dance training at the Royal Ballet School London. He joined the Royal Ballet Company where he became a principal soloist dancing many roles.
Leslie toured internationally with the Royal Ballet including to Australia in 1958. On this tour he performed the role of Hilerion in Giselle with Margot Fonteyn in the title role. After this tour he decided to make Australia his home, initially settling in Adelaide where he opened a dance school. As well as teaching and choreographing, he danced on Channel 7's live variety shows twice a week.
In 1965 he teamed up with Elizabeth Dalman to form the Australian Dance Theatre in Adelaide. During the next three years the company performed in Adelaide (including two Adelaide Festivals) and toured South Australia. Leslie White's Royal Ballet background combined with Elizabeth Dalman's more contemporary orientation meant Adelaide audiences were "being introduced gently to modern dance" (Alan Brissenden in The Adelaide Review, June 1, 2015). After White left in 1967, ADT became a completely modern dance company which, in 2015, celebrated its 50th birthday.
Moving to Sydney, Leslie White managed and danced in a company performing for children and adults touring for the Arts Council of NSW. In 1973 he joined The Dance Company (NSW) - now Sydney Dance Company - and performed with them in the opening of the Sydney Opera House.
It was in 1974 that he joined Queensland Ballet as dancer, choreographer, rehearsal director and assistant to the artistic director. He performed many roles including Dr Coppelius in Coppelia, Mage the Witch in La Sylphide and The Dandy in Le Beau Danube.
After retiring from the professional theatre, Leslie worked with Ballet Theatre of Queensland, as performer, choreographer and Artistic Director, a position he held from 1987 to 1993. He also taught and choreographed classical ballet at The Dance Works, was Assistant Artistic Director of Brisbane City Youth Ballet and was a highly respected guest teacher at QDSE, Brisbane Dance Centre, QUT, and The Pointe Ballet Studio, Noosa.
He was remembered by his BCYC colleagues as "A true gentleman who gave freely of his time and knowledge to ensure that the next generation of dancers could experience the joy of dance".
And Leslie White said of himself:"Dancing and teaching dancing is, and always has been, the love of my life."
Writer and researcher: Dr Christine Comans
Credits
Artistic Director

Jodie-Anne White and Boris Bivona

Choreographer

Jodie-Anne White and Boris Bivona

Guest Artists

Boris Bivona
Ingrid Cameron
Jason Wood
Trent Spears

Costume Designer

Julia Fenton

Scenic Designer

Julia Fenton

President

Christine Spencer
Cast
Boris Bivona
Ingrid Cameron
Jason Wood
Trent Spears
Joe Stewart
Sasha Moffatt
Danika Lampitt
Tahlia Lampitt
Marika Stewart
Sam O'Brien
Hilary Vargas
Emma McFarlane
Kate Hall
Ashleigh Bennett
Isabella Elordi
Kate Fenton
Lara McFarlane
Yhale Fien
Douglas Stewart
Katya Woodger
Samuel Spiers
Albertine Albury
Amy Anderson
Katherine Baker
Tahlia Brettell
Rachel Carr
Grace Clarke
Antonia Daley
Sophie Duignan
Chiara Di Trapini
Anna Hall
Kirstie Harrison
Maria Higgins
Aaron James
Anthea Jones
Zanthe Keneally
Shannon Lovell
Natasha Martin
Kate Matineau
Larissa Meade
William McDonald
Beliz Ozturk
Gabrielle Porta
Ebony Rice
Evie Rogerson
Ellen Stower
Ari Thompson
Gabrielle Vargas
Emma Voevodin
Georgia White
Charlotte Willshire
Image Gallery
Have any photos to share? Contribute here